Ever wish you knew what someone was thinking? Our thoughts are private for the most part. Some of them we need to give the boot. Some of them we need to, pardon the pun, "think about". Here on this blog we are going to give you some insight as to our thoughts on various matters. The intention here is to give helpful and truthful revelation of some thoughts of various topics as they arise. Use what you can. Put some things on the shelf and consider when it is relevant to you. If you find something that you can't use, pray that someone else can. We also appreciate your earnest prayers for this ministerial effort.
You will find that Pastor Bowen makes frequent entries. From time to time you will see a guest blogger. When we post an entry by a guest blogger we are not endorsing everything they say or the way they say it. However, we do think there are valid ideas in their blog entry that should be considered and provoke each of us to think deeper!
Please click on an entry below if you want to leave an appropriate and insightful comment. Thanks!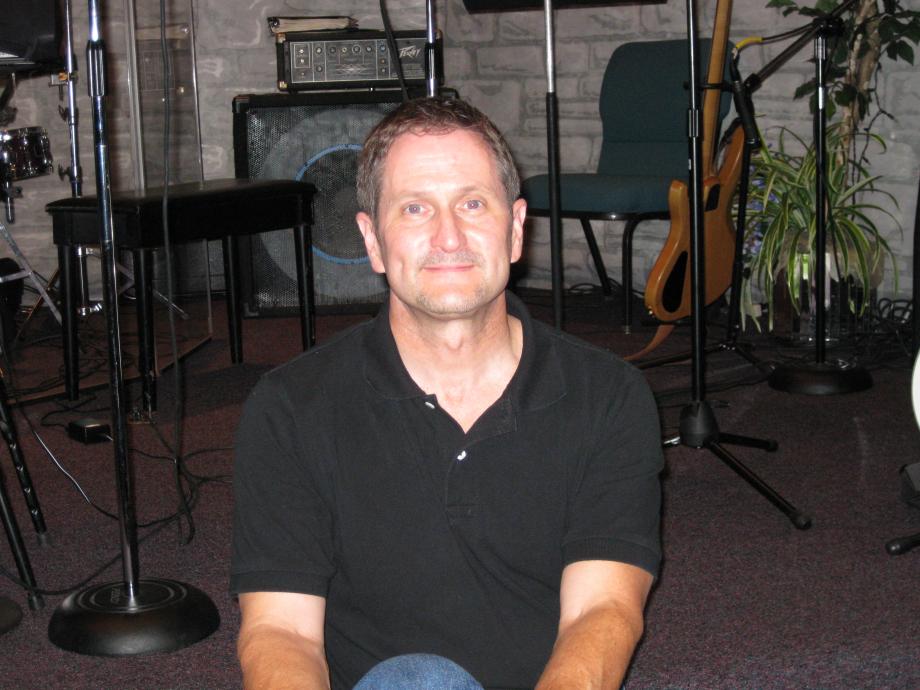 Victory Temple's social media site is at

Also click on the twitter widget if you would like to read Pastor's tweets.

Information here is more likely to be ministerial. There could be general information as well. Enjoy!

by Rick Bowen | August 9, 2017
You need a church! Or do you?! What is the church?! The etymology of the word church has created some chasms in thought in those professing to be Christians. Therefore, I will do my best NOT to broaden the expanse of that gulf.
Jesus himself said that he would build his church on a rock and the gates of hell would not prevail against it (Matthew 16:18). Did he say church? No. He used a different word. The Aramaic is edutha, the Hebrew is quahal, and the Greek is ekklesia. These words mean assembly. Assembly of what? If we look closer at the word ekklesia which is often used when talking about the "church" we see that it means "called out." So the Assembly of Jesus is those that have been called out. By implication they have also been called in! They have been called out of the world. They have been called into Jesus. They are the called out body of baptized believers in the Lord. The called out ones are to "assemble!"
The word church is an English word that came from Dutch, German and other words which primarily meant a place of worship. Over time you can see how the word church could be used for the assembly. I guess if you got technical you could say the assembly assembles at the church. Smile!
This does not mean we cannot continue to use the word church. We will. It is now part of our vernacular.But we need to understand the ways we use it and its nuances of meaning.
Originally the church (assembly) gathered from house to house and in temple courts. Also since the church was originally Jewish, they sometimes met in synagogues until they were cast out. Later in Roman times they met in catacombs (underground tombs and passage ways). Wherever the church (ekklesia/assembly) could "assemble" it did.
Over the centuries it became possible for nice and not so nice buildings to be built primarily for the local assemblies to meet. It was convenient to have a structure that was built with a purpose in mind. We drive by these buildings and say, "look at that church!" But those buildings would not be a church if it weren't for the assembly, the people of God.
Obviously the church can meet wherever it deems fit. But order has been something that God has always wanted and demanded. God sets the church in order as we read in Acts and the Epistles. Along with that order, comes a place to meet, a time to meet, and a regularity in meeting, and those that oversee the meeting. Every attender is encouraged to be a member of the body (which a metaphor for the local assembly).
We are instructed to turn away from those that have the form but deny the power (2 Timothy 3:5). We should seek, lodge and involve ourselves in local expressions of God's community where they Holy Spirit is alive and well (John 4:24).
Sadly, the enemy has tricked many into giving up on the church (assembly), because of the imperfections of people (Hebrews 10:23-25). There are many other reasons (excuses) to not assemble, like, being too busy, conflicts, sickness, or apathy. As a result many have become displaced and never seem to "find" that fit that they think is out there somewhere (Ephesians 4:16). Often they just wing it and never find the place that God wants them to be used and to grow. Wherever this is, it will be a place where God is using imperfect people to carry out his plan. In the midst of this Assembly one can mature and actively serve the Lord Jesus Christ.
Are all churches of God….of God? No! Are there some that are? Yes! Among the ones that are, how many are perfect? None! If we look back at the New Testament times we see how many situations and problems they had. Why? Because of people (imperfect humans). Why? Because the devil takes advantage of every possible weakness! Nevertheless, instructions have been provided for all these scenarios (Epistles).
Notice the letters to the churches in Revelation 2 and 3. Here we see commendations, rebukes, and instructions. Leaving Sardis, Thyatira, or Pergamos was not an option. Jesus wanted a church in each city. The admonition given was much more urgent for that reason.
The same is true today. We now have the closed cannon of Scripture to help us find a good church. We also have the complete Word of God to deal with any given scenario, from conflict resolution to church discipline. The truth is when we "find" a good church and begin to engage that often the Holy Spirit "sets" us in that local body (1 Corinthians 12:18). We become an organic member of a real corporate expression of Jesus in that area.
It is my view that in these last days we are going to see a line of demarcation that clearly defines the Assembly of Jesus from the false church. However, it will be one in which imperfect people submit to a perfect Jesus and seek to mature in his perfect will and fulfill his excellent assignment (Romans 12:1,2).
I encourage you today to recognize what God is doing in your locale and become an active member of the body of Christ. It won't be perfect. But it will be what Jesus has started and what Jesus will perfect and finish. You will be a productive part of that growing assembly (Ephesians 2:21) and you will be the better for it too (1 Peter 2:5). Glory be to the Lord (Jesus) of the Assembly (Church)!