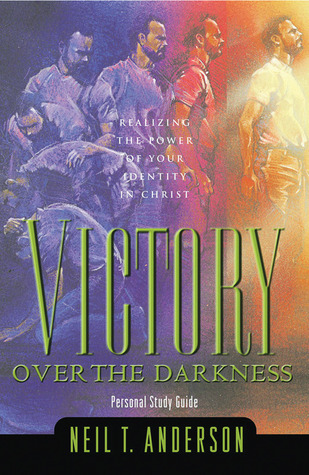 Too often we wander aimlessly through the years of our lives, only to look back with heart-rending regret. But, your life can be one of great purpose and meaning.
At Victory Temple, we have a way to help each individual find that meaning. Come discover your purpose as you take Winning Steps. This series of books and activities will lead you one step at a time into your God Ordained Purpose.

Power Advance is offered in two parts.
1. Obtain and read the book: Victory Over The Darkness by Neil T. Anderson. It can also be ordered with a study guide. You can find it at Amazon or other online mail order sources.

2. If you are ready to take an online test of your personality, spiritual gifts mix, and *leadership style, please register by contacting Pastor Rick at the office 765-289-1650. There is a 100 dollar fee for a 27 page printout of your results and a personal 30 minutes review by Pastor Rick. Pastor Rick is a Certified Behavioral Coach and can give you some detailed information about your results!

3. Both your personality involving your soul and spiritual victory over the darkness are important in moving you into maturiy with great confidence and fruitfullness.

Leadership Advance overlaps with Power Advance,but begins the equipped believer in an area of discovering leadership principles and his/her leadership style*.

This is an exciting discovery and positions one for leading a small group or some other significant activity in the church. We want and need you to come to this place of connectivity and participation.

Start anytime realizing that we are always finding ways to make this exercise more practical and up to date.