This page has two purposes: PRAYER REQUESTS and TESTIMONIES! Because we want our prayers to be effective!

Also, we want our testimonies to be helpful we have listed some rules for submitting requests. Please understand.

In order for your prayer request to be posted to the website please observe the following rules:
Only put the first name of the person you are praying for
Mention the disease, spiritual need, condition as BRIEFLY as possible, i.e. heart problems, financial need, etc. The Holy Spirit can help us with details!
No more than three sentences please. When our prayer warriors are sharing your request, it gets confusing if there is too much information!
Please pray for and ask your friends to pray for several other people's request and click on praying! THANKS!
For testimonies:
Be brief
Be positive
Be plain
If you need someone to help you with your submitting your prayer request, please ask a friend or family member. We want to understand exactly what you want prayer for!

We have seen answered prayers through our prayer line and we want to be a blessing and as effective as possible.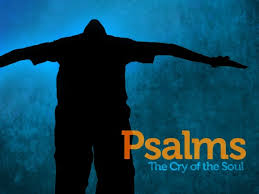 Submit Your Request
Marriage -

posted by: Cindi Galbraith on 10/18/2017


URGENT Prayer Request. Friday morning, Oct. 20, 2017 we are due in court for Divorce Proceedings. 34-year marriage. I am a Spirit-filled Christian, 2 years after marriage and he has opened the door to allow demonic spirits into himself....alcohol, drugs, cult [Adventism, he says they are the ONLY ones going to heaven]. PRAY that God intercedes and it is DISMISSED. My spouse has multiple personalities - I know it is demons. Thank you so much. In Jesus' name. Amen.
I will pray

Severe financial problems

posted by: Leigh on 10/7/2017


Please pray for finances to improve very soon. I'm a single mother who works and cares for my children and my mother. We are struggling to make ends meet, and I'm depressed and scared. Please pray for things to get better very soon.
I will pray

3 people are

praying.

finances

posted by: mina Nix on 9/29/2017


Please pray for my financial status to change, so that I CAN RELOCATE home to take care aging elderly parents, who's health is not good. I'm stuck here need a blessing financial blessing ASAP. As I will pray for others, also my health is not the best, in need of strength, hope and stronger faith, thank you!
I will pray

3 people are

praying.

A prayer for my Dad

posted by: Sarah on 9/27/2017


please could you pray for my amazing Dad Jeffrey who has terminal cancer caused by asbestos. His cancer is spreading aggresively and I am asking for prayer for his healing. He is becoming weak, is in terrible pain and needs physical strength as well as inner healing from cancer. I also pray for a clear mind for my Dad. Thank you so much
I will pray

2 people are

praying.

I need His strength!

posted by: Whysper Johnson on 9/24/2017


8 months pregnant please pray for God to continue to touch my mind and body. I'm desperate and expecting the miraculous!
I will pray

4 people are

praying.

Prayer Request

posted by: Phil Chavez on 9/24/2017


Please Pray...I'm 45 ,Never been in a relationship,been praying for relationships for over 22 years.Please Please Pray GOD sends me (Phil Chavez) life partner quickly real soon In JESUS Name
I will pray

3 people are

praying.

husband

posted by: Jama on 9/22/2017


Get right with God
I will pray

3 people are

praying.

Healing

posted by: Michelle on 9/18/2017


Please pray for complete healing of my pancreas & digestive system. Thank-you!
I will pray

5 people are

praying.

Prayer for me sharon

posted by: Sharon King on 9/14/2017


5309 ro Please pray for God to make change in my life and open new doors for me
I will pray

4 people are

praying.

Please pray

posted by: DD on 9/2/2017


Please pray for my wife to get a job
I will pray

6 people are

praying.