This page has two purposes: PRAYER REQUESTS and TESTIMONIES! Because we want our prayers to be effective!

Also, we want our testimonies to be helpful we have listed some rules for submitting requests. Please understand.

In order for your prayer request to be posted to the website please observe the following rules:
Only put the first name of the person you are praying for
Mention the disease, spiritual need, condition as BRIEFLY as possible, i.e. heart problems, financial need, etc. The Holy Spirit can help us with details!
No more than three sentences please. When our prayer warriors are sharing your request, it gets confusing if there is too much information!
Please pray for and ask your friends to pray for several other people's request and click on praying! THANKS!
For testimonies:
Be brief
Be positive
Be plain
If you need someone to help you with your submitting your prayer request, please ask a friend or family member. We want to understand exactly what you want prayer for!

We have seen answered prayers through our prayer line and we want to be a blessing and as effective as possible.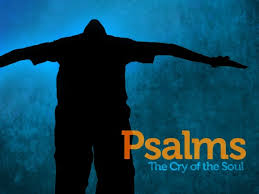 Submit Your Request
Please pray for me...struggling

posted by: Adriana on 8/18/2017


Hi. My name is Adriana. I would like to ask you to please pray for me. I have been mentally ill for years and I am really struggling. Please pray for me, it would mean so much. Thank you.
I will pray

Hell

posted by: Jia on 8/18/2017


Please pray that i dont have to go on the trip thats forced on me And that god rids me and al. of the two oppressors forever, just this please not for them to change or anything- riddance..forever. And that i am freed and go to my chosen university to study my chosen course for the 2018 entry
I will pray

Healing

posted by: Robert G. on 8/16/2017


Please pray that the spot on my right baby toe is NOT cancer. I ask this in Jesus' name amen
I will pray

Prayer request

posted by: Pastor Thieringo on 8/7/2017


Protection prosperity miracles wisdom freedom blessings healing chance success grace of God and compassion mercy of Jesus must be in pastor Thieringo's life in Jesus name
I will pray

1 person is

praying.

prayer for my dad


Please pray for my dad. He has stomach cancer, and his dosage of chemo was raised/increased in frequency. This is taking a toll on him, and is making him weak. Please pray that God turns things around and will heal him.
I will pray

1 person is

praying.

pay off old mortage to retire

posted by: Annautrey on 8/2/2017


Please pray for my mom Viola who is 85 she is a bus monitor in dare need to retire now before school starts can't due to her mortage left of 27000 she needs a miracle amen
I will pray

1 person is

praying.

For fertility to bear children

posted by: Lydia Pok on 8/2/2017


Please pray that I really can be pregnant as soon as possible with a healthy ,non thalassaemic child. Amen
I will pray

1 person is

praying.

Deliverance from hellish life

posted by: Jay Smith on 8/2/2017


Please pray for me to be able to eat, sleep and live without anxiety or sin
I will pray

1 person is

praying.

Money owed to myself

posted by: Linda Williams on 7/28/2017


Please pray for the ones who owe me money I. gave it in good faith. I need my money
I will pray

2 people are

praying.

Stepdad urgently needs disability transport to see new PCP

posted by: Alex Nicotra on 7/26/2017


Please pray that we'll find a way to get him there and back, or get other suitable arrangements to get my stepdad uninterrupted medical care for his complex medical concerns. Have tried without success to get disability transport for him in our area. Being in a rural area makes it more problematic to get the help we need for him; getting services from elsewhere is very costly.
I will pray

2 people are

praying.