This page has two purposes: PRAYER REQUESTS and TESTIMONIES! Because we want our prayers to be effective!

Also, we want our testimonies to be helpful we have listed some rules for submitting requests. Please understand.

In order for your prayer request to be posted to the website please observe the following rules:
Only put the first name of the person you are praying for
Mention the disease, spiritual need, condition as BRIEFLY as possible, i.e. heart problems, financial need, etc. The Holy Spirit can help us with details!
No more than three sentences please. When our prayer warriors are sharing your request, it gets confusing if there is too much information!
Please pray for and ask your friends to pray for several other people's request and click on praying! THANKS!
For testimonies:
Be brief
Be positive
Be plain
If you need someone to help you with your submitting your prayer request, please ask a friend or family member. We want to understand exactly what you want prayer for!

We have seen answered prayers through our prayer line and we want to be a blessing and as effective as possible.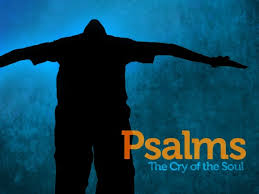 Submit Your Request
marriage

posted by: Patrick on 5/20/2017


I would like to marry a good honest Texas girl
I will pray

3 people are

praying.

DELIVERANCE

posted by: JULIE SCOTT on 5/20/2017


DAUGHTER HAS LEFT HOME WITH HER 2 GIRLS TO BE WITH A GUY SHE BELIEVES IS GOD'S WILL FOR HER TO MARRY. I CONSIDER HIM DANGEROUS...AND HE IS DEFINITELY NOT GOD'S WILL FOR HER LIFE. SHE IS IGNORING ALL WISDOM AND COUNSEL FROM FAMILY, FRIENDS AND 2 SETS OF PASTORS. SHE NEEDS TO BE DELIVERED FROM DECEPTION AND REBELLION. THANK YOU
I will pray

3 people are

praying.

Cancer

posted by: Diana on 5/15/2017


Pray for my sister that is battling stage 4 breast cancer . I have Faith and believe in miracles in jesus name amen.
I will pray

3 people are

praying.

Prayer

posted by: Belinda Cronin on 5/11/2017


Please pray for Trevor, a young family man from Dunkirk, IN. He was burned in a fire and is in a drug induced coma. Also pray for his wife and two small children.
I will pray

6 people are

praying.

Prayer request for healing chronic kidney failure

posted by: Catherine Kimaro on 5/10/2017


Praise the Living God! My name is Catherine Kimaro from Tanzania, 37 years old, I'm suffering from Chronic Kidney failure since 2014. I have been doing dialysis three times a week to make me survive. I'm suppose to go to India for kidney transplant but it is too expensive and my family can not afford to pay it because its too expensive (more that USD30,000), I normally use national health insurance card but does not cover the cost of kidney transplant. My family and friends have been looking for sponsor but we have not yet get any So, Please please pray for me so that God may cure me completely, I believe in God's miracles by the blood of Jesus Christ, I have been seeing, hearing and watching many people with the same problem like me testify that they have been cured through prayers. Please, please, please, please, please pray for me I believe in Jesus Christ, I will be cured and be free Amen
I will pray

5 people are

praying.

Emergency Healing Recovery and good medical test results

posted by: Denzel on 5/4/2017


This is for my girlfriends father Mr.Madden. He recently relapsed back into alcohol after 30+ years of being a minister and sober. He broke his hip Sunday after falling from being intoxicated . He was admitted to the hospital Monday and was scheduled for surgery but was pushed back due to an infection. Doctors believed that the infection caused him to have a stroke which has affected his right side and speech.This morning he somewhat alert and able to shake his head yes or no. They are going to do more testing tomorrow to see if he has brain swelling. And they are also gonna try a swallow test.He also suffers from high blood pressure, congestive heart failure and kidney failure (on dialysis). Please I am asking for healing and recovery . Let him respond well to all medications, treatment and rehabilitation and have good medical test results.
I will pray

2 people are

praying.

Healing Prayers for my Daughter

posted by: Charlene Real on 4/26/2017


My Daughter, Amanda is in need of prayers. She has been getting the run around from Drs here in Illinois since before Christmas. She's been treated for things she didn't have and a lot of tests. But not the one that she needs. She needs a biopsy. Everything else has been ruled out. She may have lymphoma. Everything is pointing to it. She has seen 2 ENTs here and a few other Drs. The DRs that can't perform the biopsy all feel that she needs one, but only ENTs can do it. The 2 ENTs here are worthless. They keep saying they want her to wait another 3 months. One ENT didn't even examine her or anything. Our primary Dr has referred her to the ENTs because she feels that Amanda needs a biopsy. Our Gynecologist is very concerned and said that she needs a biopsy. But the one's that can do the biopsy keep playing with her life. So, our primary Dr put in a order for her to be seen by a ENT in Madison Wisconsin. She was suppose to bring the discs from her CT-Scan that she had in Jan. We took her to Madison and the ENT was/is very concerned. But the Drs here sent the wrong CT-Scan discs. So he really couldn't do all that he wanted that day. He finally got the Dr here to send him the right CT-Scan discs she had here in Rockford in January. He said the exam he gave her was significantly different than what the CT-Scan shows and the she needs to get an updated CT-Scan. So, now she will be going back to Madison on May 4th to get a CT-Scan and labs done there. And she see's the ENT right after, the same day. Then he will decide if and when to do a biopsy. The biopsy is a risky surgery where it will be performed. Her lymph nodes on her neck are very swelled. So a special Neck Surgeon will have to do it. They will have to make a good size cut and go in deep. But that's the only way we can find out if it's lymphoma. Amanda is terrified of the biopsy and the results We both are. This can't be put off any longer. Now our primary Dr, our gynecologist and this ENT feel that it could be lymphoma. If it is cancer I pray that it's not to late at doing the biopsy. So she really needs prayers. I pray to God that it's not cancer. I can't imagine what Amanda's going through, I can barely keep it together myself. The thought of my Daughter might have cancer is killing me. I lost my Mom from cancer. Please pray for my Daughter. Thank you!!
I will pray

3 people are

praying.

Healing and Finances

posted by: Pat H on 4/21/2017


Please pray and agree with me for me to be healed now. The Dr has said I am in complete total kidney failure. my hair is falling out in patches and they think that I may have Addison's disease. My body is covered with an incurable disease on my skin and some burns.It has spread to my face I look like a monster. I have to take a round of new test soon.The Dr said they the test must show improvement and progress. I really can't take much more. With all of this now I can't work, please pray for an increase in my finances and my marriage of 30 yrs is now strained. Thank you so very much.
I will pray

3 people are

praying.

salvation for famil

posted by: Willa on 4/15/2017


Please pray my parents, siblings, and children turn their hearts to the Lord and desire His salvation
I will pray

6 people are

praying.

Urgent Need!!!

posted by: Laura M. on 4/13/2017


Calhoune makes constant threats of homicide and suicide. Please pray for his deliverance from demons.
I will pray

6 people are

praying.