This page has two purposes: PRAYER REQUESTS and TESTIMONIES! Because we want our prayers to be effective!

Also, we want our testimonies to be helpful we have listed some rules for submitting requests. Please understand.

In order for your prayer request to be posted to the website please observe the following rules:
Only put the first name of the person you are praying for
Mention the disease, spiritual need, condition as BRIEFLY as possible, i.e. heart problems, financial need, etc. The Holy Spirit can help us with details!
No more than three sentences please. When our prayer warriors are sharing your request, it gets confusing if there is too much information!
Please pray for and ask your friends to pray for several other people's request and click on praying! THANKS!
For testimonies:
Be brief
Be positive
Be plain
If you need someone to help you with your submitting your prayer request, please ask a friend or family member. We want to understand exactly what you want prayer for!

We have seen answered prayers through our prayer line and we want to be a blessing and as effective as possible.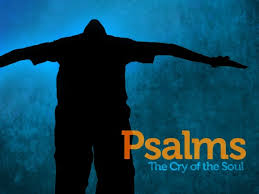 Submit Your Request
My daughter, Monica

posted by: Barb Davis on 6/23/2017


She is with a guy, Who has pulled her out of church, turned her against family and friends and does not make. Responsible decisions. Money goes for his tattoos and cigarettes before household bills. Worst of all he disrespects her so bad I cry. He desperately needs out of her life. She has 2 kids.
I will pray

Help!

posted by: keijo leppioja on 6/23/2017


Help and pray for me in my the fight against false doctrine here who not confess Jesus blood in salvation but use own victims to save a lot place of Scandinavien,thanks for helping,bless,keijo sweden
I will pray

Familial spirit

posted by: Michelle Couture on 6/22/2017


Passed down from mother and continues with my sisters . Backstabbing , two faced , judgemental , excluding , scapegoating , please pray for direction and clarity
I will pray

Prayer Request

posted by: Angela H on 6/21/2017


Please pray for my mother Edna Bryan to be healed of mental illness (manic depression) she currently takes medications and is 71 years old she also needs healing from alcohol and smoking addictions. She has been complaining of pain in her back and stomach. She believes she is under demonic attack. Please pray for her total and complete healing. I believe that by Jesus stripes she is healed.In Jesus Name Amen.
I will pray

Wayward husband

posted by: Leah on 6/19/2017


Please pray that Satan should flee from my home & be rebuked & bound,all ties severed to my husband, NATHAN.That the LORD should unharden his heart & take the blinds from his eyes & that he should be freed from drinking,drugs,greed& adultery- that he should return home a Godly man that is the head of our household once again.
I will pray

2 people are

praying.

Hedge of thorns

posted by: Nathan on 6/19/2017


Please pray that GOD send warrior angels to stand guard over our home against the devil that tries to destroy it & that my husband Nathan be restored to the head of our home & that just as Hosea's prayed roar his wife that, though he should seek sinful things & lovers that the LORD should hedge up his path with thorns so that he should turn from these things & return home to me,his wife Leah & the our children.
I will pray

1 person is

praying.

A prayer for my Dad

posted by: Sarah on 6/18/2017


my amazing Dad Jeffrey has terminal asbestos cancer. His cancer is spreading aggresively and I am asking for his healing. He's weak and needs physical strength as well as inner healing from cancer.
I will pray

1 person is

praying.

Housing and Protection

posted by: Brian Sperling on 6/16/2017


Please pray that the Lord will find us a permanent place to live We were evicted from our apartment so we are currently staying at a motel Please pray as well that the Lord will protect my wife and children from the drug dealers that hang out there Thank you
I will pray

4 people are

praying.

Favor

posted by: David on 6/15/2017


Open doors for revival in churches or home and for the gifts to operate fire of God to fall souls to be saved miracles to happen
I will pray

3 people are

praying.

Prayer request

posted by: Pastor Thieringo on 6/15/2017


Protection prosperity miracles wisdom freedom blessings chance healing success grace of God must be in pastor Thieringo's life in Jesus name
I will pray

3 people are

praying.