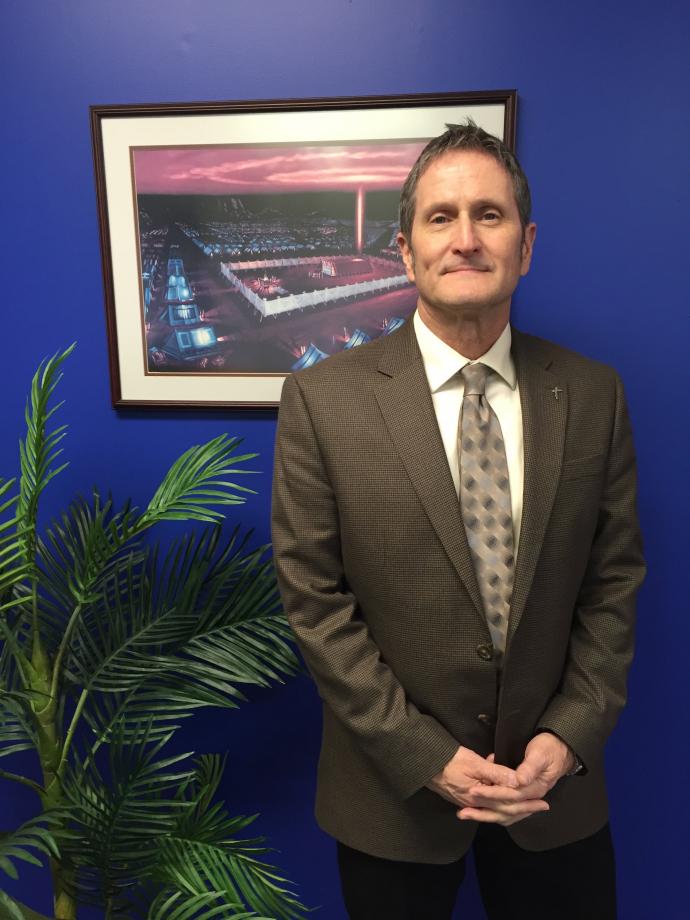 Pastor Rick received his call to preach in 1976 and preached his first message at Santos Pentecostes in Austin, Texas. For four years he preached and prophesied while he was the spokesman for a gospel singing group. In San Antonio, Texas he began to see a significant elevation of his ministry as pertains to the gifts of the Spirit (1 Corinthians 12)
In 1980 Pastor Rick went into full time ministry and traveled significantly preaching, teaching, prophesying, exhorting and encouraging local churches. As 1988 came to a close, Pastor Rick and his wife Ruth assumed the pastorate of the church in Muncie.
Pastor Rick felt that God wanted him to emphasize victory in the daily life of the Christian. Throughout the 90s that emphasis was maintained until the latter 90s when a new church was built and named Victory Temple!
Victory Temple is a prototype church of prophetic ministry and the gifts of the Spirit. Pastors Rick and Ruth know that their primary calling is to equip the members of VT with a winning spirit and the tools for their own personal ministry so that the life of Jesus will be multiplied countless times.

As the church enters 2017, Pastor Rick has noticed the Spirit's leadership in calling VTs members and whoever might hear back to the old landmark of values and principles that are scripturally mandated. In light of the huge cultural shift and the momentum of anti-biblical messages, Pastor Rick feels strongly it is time to stand on the practical age old, time tested Word of God.

In March of 2014 Pastor Rick made a discovery concerning some pertinent steps he would take to further enhance his ministry and life's calling. Here is a link if you are interested in seeing how Pastor Rick can help you in your life's journey:
Point Next