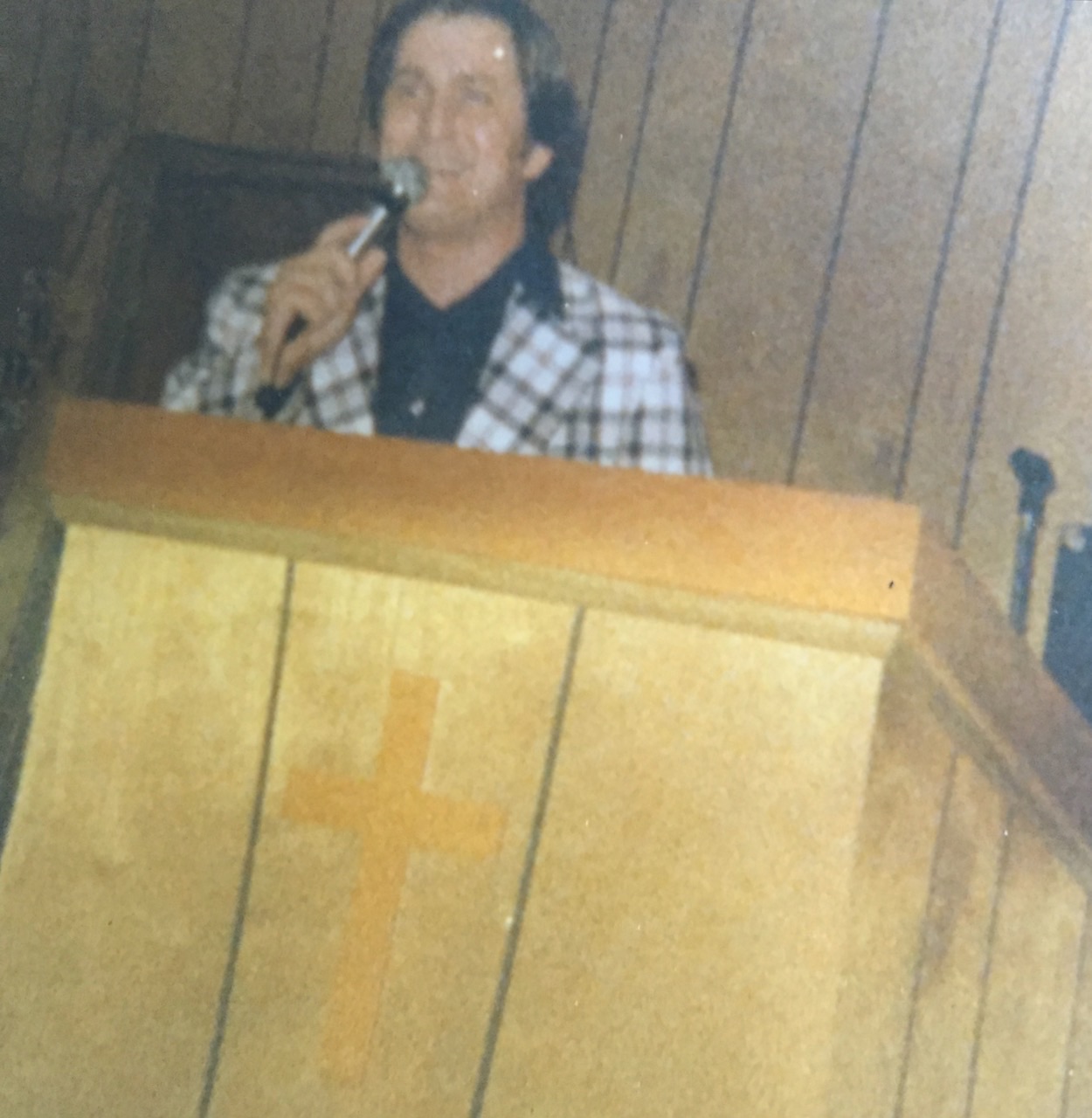 Pastor Rick's Preach Story
Some where called and some were sent. Some just packed up and went.Some were Mama called and Daddy sent. But there are those called of God. So it was with Rick Bowen.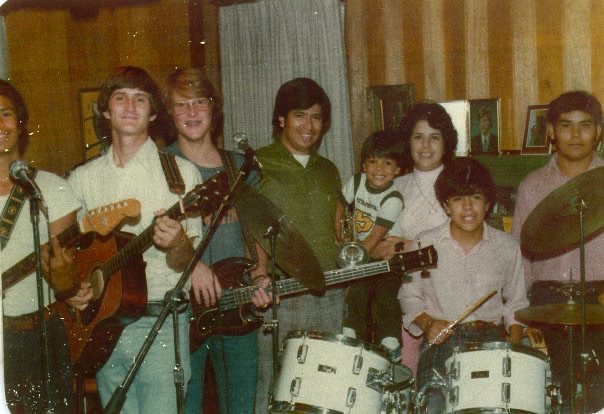 The story you are about to read is like others but unique. I know, a paradox. Yet this is the way much of supernatural ministry goes. Each day may be quite mundane, but often is sprinkled with manifestations of God's presence and even the miraculous that he weaves into our story, which is actually His. History. So this is the history of one anointed prophetic minister. Not everything will be told or it would be way to lengthy. Some things are left out to protect those still trying to get their footing and renew their relationship with God. Therefore the purpose of this informative saga is to inspire and equip. If you understand that God uses others in spite of their inhibitions and restraints, then perhaps you will understand that God is already using you and you have a story to tell to. Maybe you won't share yours until some time later. But more than likely it will encourage and inspire others much like this one. Enjoy and be blessed!
The Beginning
46 years ago, I began this preach journey. Singing with a Gospel Group. Getting credentialed in Dallas at the International Churches of Deliverance with W. V. Grant Sr. of the Voice of Healing! I then began working for a missionary evangelist to Mexico in Bryan, Texas, Harold Lange. He and
Gloria Ellis-Lange Price
owned a music store. I interpreted letters from Mexicans to him and from him to them! I would preach mostly on weekends for app. 4 years in the Texas area and perhaps Louisiana and Arkansas.
Alfonso Alvarado asked me to be the expositor for our Gospel Group. App. Early 1976, the Holy Spirit fell on me with an anointing to exhort! As this occurred the call to preach came heavy. I accepted it and began to move into the gifts, word of knowledge, wisdom, discerning spirits, tongues, interpretation and PROPHECY! I preached my first sermon in Austin at Santos Pentecostes! Don't worry the sermon was in English and only lasted about 7-8 minutes
I got saved and filled with the Holy Ghost under the anointed prolific preaching and pastoring of Brother D. R. Young at the College Heights A/G. A lot of word was instilled in me from 1965-app 1974-5, Then for approximate 2 years I taught the young peoples Sunday School at El Templo Buenas Nuevas A/G pastored by Hermano Rosas (I was also singing in the group when I started preaching), In 1977 I became an Honorary member of The Revival Center Church of God in Christ pastored by Brother Webb. In 1978, I helped start the Endtime Evangelistic Pentecostal Church which is pastored by Brother Melvin C. Williams. As I continued my revivals locally through the week and also on weekends, I worked at Lange Music Company and McClane Southwest! During these years I received prophetic words and anointings from prophetic ministers and evangelists, Isaiah Young, Bud Chambers, Bishop S.D. James, two prophets names Hester, and David Terrell and others. Much of these prophecies confirmed and gave momentum to my early ministry!
With anointing oil 'dripping' from my head, I left my job, home, and surroundings in 1980 for the next 8 years (new beginning), I traveled the 'sawdust' trail preaching in Alabama, North Carolina, Florida, Georgia, Mississippi, Louisiana, several islands, and all states already named! I preached everywhere they'd have me. I prayed over many as they came through prayer lines, baptized and rebaptized, newly saved, and the rededicated! The gifts were in operation. I made many friends and became adopted parts of several families for different seasons of kingdom assignments. In 1984 the ministry took a turn!
New Year's Eve, December 31, 1983, a service that lasted till 2 a.m, Jacksonville, Florida pivotal time. Pastor Wil Cohron hosted me for revival. I attended camp meeting met strategically effective and located pastors,
W Wayne Pugh
,
Paul Haygood
, and several others! I preached revivals for these great men and became lifelong friends. Pastor Cohron arranged for me to take a turn north, so I journeyed to West Virginia, to preach for Joe Nelson. From there I crossed the Ohio River and began preaching revivals in Ohio! Each place I would go would lead to the next place, it seemed those that were blessed, were also impressed and wanted to share my prophetic and catalyzing ministry with their friends in the next city or state and sometimes the same town!
Those 8 years in the 80s were lean times, but yet rich. Like Bud Chambers wrote and the Goodmans sang, "I'm a Poor Rich Man!" I stayed in people's homes, Sunday School Room with bed, cheap horseshoe classic motels, etc. I stayed in travel trailers. I finally bought a used travel trailer that was my home for a while. Later, I bought an old construction workers motor home called, get this, "Escapade!" It had a tool box on top that looked like a coffin. There was preacher poundings (some of y'all know) and weeks where peanut butter crackers and bologna was exquisite cuisine! Yet God provided, sustained and even prospered! And don't forget his protection. Even delivered from an apartment fire that took out two of my best suits (rust and lavender)
Got locked out of my 71 Cadillac while running in with a flat in the hood of Chicago
But I'm still here
God ministered in every case, 'cause people were hungry! They didn't care what color I was and I didn't care what color they were! We had CHURCH y'all!!! The Prophetic was intense (or in tents
, you might say LOL)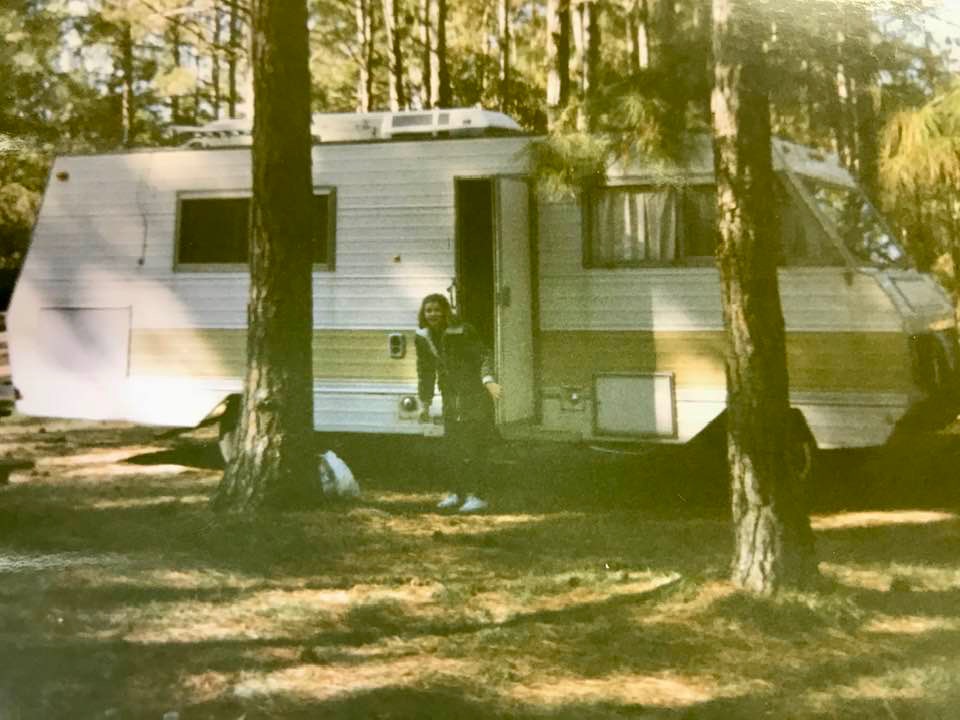 The reason I bought the motor home was for somewhere for me and my new bride to live in while we were on the road. We affectionately named the motor home, BERTHA! (No offense if that's your name). She made it through the saga of this motorhome, even though we had to drive it for 100s of miles with no brakes and had to suffer through sparks flying off the steering column
LOL. Ruth was the greatest change and person that could have happened to me. I mean who would leave all to follow Jesus and take on a Kingdom assignment that would take us where I hoped angels did not fear to tread? She has stood beside me in thick and then, for better or for worse, and certainly through rich or poor! I would not have been able to do what was done since 1987, if it were not for her hard work and counsel. You'll never know what a difference it's made to have this green eyed blonde headed girl co-laboring with me.
Pastors Schneider and Colbern in Caldwell, Ohio said, if they weren't married, they would marry her. They were and I wasn't, so I DID/I mean I DO!
But this led from Parkersburg, West Virginia, to Coshocton, Ohio, to Toledo, to Loraine, where we dated for a couple years by plane! Who does that?! So we married and hit the trail in that aforementioned BERTHA! Now she can vouch for more of my "you can't make this up stories!" One place the Pastor took us out to eat but we received NO honorarium
Another lasted two weeks or so. Food every night afterwards. No wonder I ballooned out to 230 (180 now)! We drove the motorhome through many states and saw the move of the Spirit in congregations in the city and the COUNTRY. Then the motorhome began to come apart like Johnny Cash's car in reverse, "one piece at a time" LOL. It made it all the way to Muncie before we moved it out of our lives because we had a new assignment.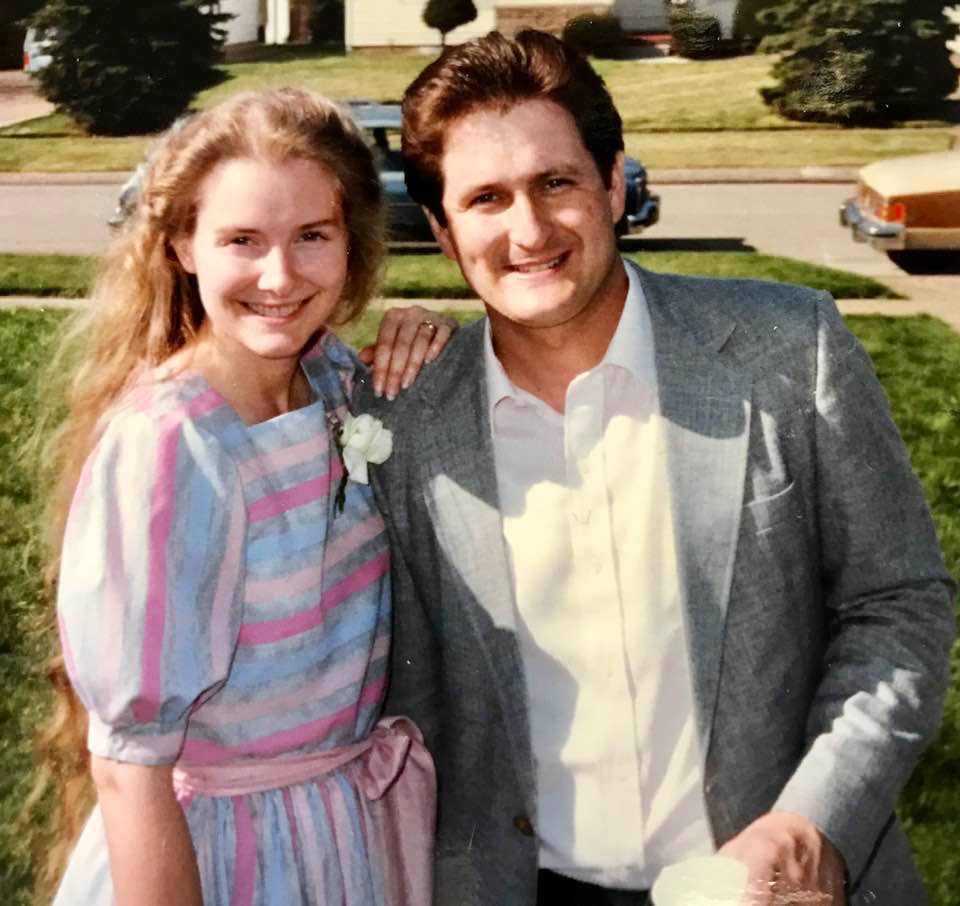 A pastor named Kirk in Elyria, Ohio had a brother in Toledo! Holy Toledo!! I was able to have three revivals in Toledo. At one of these meetings, I ministered a prophetic Word of Knowledge and Wisdom to a young couple. This couple arranged for me to come to Kokomo, Indiana in 1986. I hadn't been since 1976 (Austin, Indiana, with Brother Richie). I was invited to second church in Kokomo, pastored by James E. Ball! This pastor took me to Indianapolis to preach in his network's fellowship meeting! A church from Muncie was there also. Unbeknownst to me I was about to get an invitation to Muncie for a series of three revivals over the next 2 years. It was during this time that I was joined by the gorgeous blonde in the aforementioned posts! I was told by Brother Ball that Brother Slattery from Muncie was looking for a pastor to take his place. He said don't be surprised if he asks if you have interest. By the way Brother Ball said, 'are you interested in pastoring?!' I heard that question again from this great pastor from Muncie, Brother Harry Slattery! It was like a Holy Ghost echo!